So, you have seen lots of handspun yarn, but maybe you're thinking "Nice, but what can you make with it? What will it look like when it is knitted up?" I wondered the same thing, and I have decided that I really love what handspun looks like knitted.
This is a skirt I made for my daughter, Kyra. I started with hand dyed merino/tencel from Morwenna at
Mosaic Moon
in the Rainbow colorway. It was made from 4oz of fiber, totalling 137 yards.
Fiber:
Yarn:
Skirt:
This beautiful sweater was knit by Morwenna at Mosaic Moon. She dyed the fiber, I spun it, and then she knitted the final product. This was made from 12 ounces of Blue Faced Leicester wool in the Dragon's Lair colorway.
Fiber: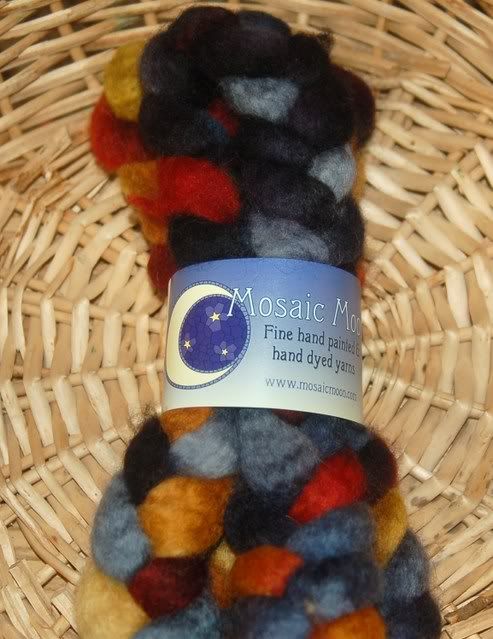 Yarn:
Sweater:
There you have it! A couple of examples of what handspun might look like in a knitted item. The awesome thing about handspun is that each item will be truly unique, unlike any other, even in the same colorway. If you have been thinking of trying some handspun, get on it!